Chiropractor Garland, TX
Our Practice
Comfort and convenience are the hallmarks of Ellis Chiropractic Center's office operations. To ensure your convenience, below is the information you need about our hours, location, appointment scheduling, insurance acceptance and billing.
Ellis Chiropractic Center
3633 Broadway Blvd.
Garland, TX 75043
(972) 864-0539
| | |
| --- | --- |
| Monday: | 11:00 AM - 6:00 PM |
| Tuesday: | 11:00 AM - 6:00 PM |
| Wednesday: | 11:00 AM - 6:00 PM |
| Thursday: | 11:00 AM - 6:00 PM |
| | |
*We are closed from 1:30 PM to 3:00 PM on Monday - Thursday.
Click here for door-to-door driving directions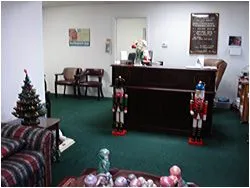 Appointments
We know you have many choices when choosing a Chiropractor in Garland, TX, so we have made requesting an appointment a simple process via our Web site. If, for any reason, you cannot keep a scheduled appointment or will be delayed, please call as soon as possible. Charges may be incurred for appointments canceled less than 24 hours before scheduled appointment time.
New patients - plan on an hour - need to schedule by 5:00 pm, the earlier in the day the better.
Emergency & After Hours
In case of an emergency, I can be reached by telephone at (972) 864-0539 . The phone is forwarded to my cell phone and is answered 24-hours a day.
Payment Policies
Payment of all chiropractic services is due at the time of your appointment. We accept payment with MasterCard, VISA, personal checks, and cash. When applicable, we also accept insurance coverage from leading private insurance carriers.
Insurance and Billing
We accept most traditional insurance plans. Please contact our office to verify acceptance of your plan. Qualifications for insurance coverage may differ due to the uniqueness of each procedure.
Accepted Insurance Carriers
Blue Cross/Blue Shield
Cigna
United HealthCare
Aetna
Medicare
Health First
And many more, please call to verify acceptance of your plan.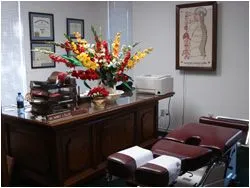 Facilities and Equipment
Our office has state-of-the-art equipment. Although Dr. Ellis prefers "hands-on" adjusting, we have Adjustor tools, Activator and many other tools to ensure that your treatment will be the most specific to your particular problem and help to get you back to health as quickly as possible. Our Rehabilitation Room offers an I-Gallup, treadmill, stationary bike, yoga, weights, etc. Acupuncture is also extremely beneficial for many types of health conditions.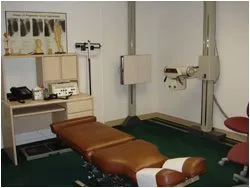 We have a therapy unit that works hard to get deep into the muscles to help work out the aches and pains. Besides being therapeutic it's like the greatest thing next to a message. Whether you want just "relief" care, "corrective" care or "maintenance" care, we have what you need to be your best self ever.